Are You in my heart?
Yesterday, I was trying to get Samuel to eat some meat at lunch. He looked at it and said he does not want to. He has tried it before and he does not like it. I tried to convince him and he said, "Please don't force me. It is my choice, ok. It is not yours. Are you in my heart? Why are you trying to be God?"
It was amusing, yet it caused me to wonder at the autonomy of that boy. Of course he was already 10, but he and I are so close that I am surprised whenever he rejects my attempt at influencing his decisions.
Samuel and I spend a huge amount of time together. He spends most of his day-time waking hours with me and much of it is spent learning with me.
He has gaps in his learning so I often have to scaffold things into tiny steps for him. However, he does not understand the necessity of the tiny steps and does not know where I am leading him. Now that he is older, he often argues with me – saying that my method is wrong. I try to explain to him but it is difficult because he simply does not get it. But if he does not "simply follow" my prescribed tiny steps, he will never reach the point of illumination when he "gets it" and realises that I am right. It is a virtuous or vicious cycle – the more he obeys, the more he will learn that I am right; if he does not obey me, he will not come to understand and will continue to think that I am wrong and should not be obeyed, and he will not learn.
Therefore, his willingness to obey and follow my instructions are vital to his learning. After all these years of wrestling with him – his will versus mine and (thankfully) with me winning most of the time – he has learnt that "Mum is right". Yet, he would challenge me once in a while.
Concerned that one day he might stop listening to me altogether, despite my proven track records (*the all knowing mum – clap clap clap*), at least for a season (till he discovers his foolishness), I now feel a greater urgency to get him to be an independent learner in the academic area.
But even more so than their academic learning, I am concern about their inner lives – the soul heart.
Recently I came across this book – "Shepherding a Child's Heart" which really impacted me.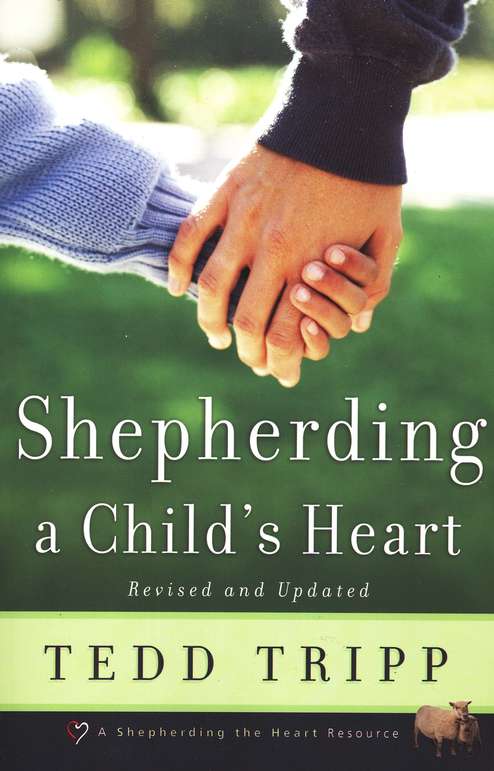 I loved a part of the book which says:
"We pander to their desires and wishes. We teach them to find their soul's delight in going places and doing things. We attempt to satisfy their lust for excitement. We fill their young lives with distractions from God. We give them material things and take delight in their delight in possessions. Then we hope that somewhere down the line they will see a life worth living is found only in knowing and serving God."
Oh how guilty I am! And how foolish I had been. Should I be surprised if my children delight in so many things other than God if those things had been what I had been using to bring them delight? Duh.
I especially like this "We give them material things and take delight in their delight in possessions."
That is so true. I loved giving my little boys things and experiences and watching their delight. It does not necessarily mean expensive things – I loved watching them laugh at the rain, at seeing a bird, at watching other children play. There is nothing wrong in itself – God wants us to take delight in all that He gives us.
Yet I realised that when I take so much delight in their delight, I want to see them delighted all the time. It lures me slowly into the trap of delighting them with whatever will delight them, including material things, and material things are the easiest to come by, in a sense – you just buy them.
But things that give lasting happiness often cannot be bought and can be obtained only through a lot of hardwork and sacrifices and so in the short and medium term – the dear little children will not be in delight, and that can often be difficult to bear.
Anyway, this lesson went straight into my heart – I want to lead the children to delight in God alone, and remove the delights they take in material things.
Recently, Samuel started playing the game – Slither.io. It is really quite a fun and harmless game. It is like the old snake game which we used to play as kids, except for some variations.
A few weeks ago, he came asking for a new "skin" for his snake. He was excited and bouncing up and down pleading me for it. It was free, but due to this lesson which I learnt, I told him – no, let us wait till it is your birthday, which was going to be in a month's time. He burst into tears and sobbed and sobbed.
In the past I would have relented easily, because he is such an adorable boy and his delighted face is a delight to me. But now that I realised what was happening inside him, I was amazed at how much he WANTED that material item, and how DEVASTATED he was about not getting it IMMEDIATELY and how much I must have pandered to his wishes for him to reach this state. If I had given it to him, I would have continued to feed his need for immediate gratification and made him more accustomed to an instant "high".
A few days after that incident, Samuel and I wrote a contract on what we need to do, to help remove the love for things from his heart. It seemed that he has become more and more sensitive about what is happening to his heart, perhaps unconsciously. God is probably working on him.
The words that Samuel spoke to me yesterday – "Are you in my heart?" reminds me of the Bible verse Revelation 3:20 ""Here I am! I stand at the door and knock. If anyone hears my voice and opens the door, I will come in and eat with that person, and they with me"
It was what Jesus was telling a church. Apparently, the church had left Jesus outside the church door! It is used to describe people who had closed the door of their hearts, yet Jesus stands outside, asking to come in.
Are You still in my heart, Jesus? Are You only a visitor, or the Master? If You are only a visitor, everything which You ask me to do will feel like an intrusion into my life. But if You are the Master, I will delight in doing whatsoever delights You.
Dearest children, of course I hope that I will be in your heart (and it is not just so that you will eat what I want you to eat), but most of all, I hope that He will be in your heart. You are certainly in His heart.