Fraser's Hill
We went on our second family sabbath in Dec 2016. We spent one night in Port Dickson, five nights in Fraser's Hill and two nights at Melaka. The one night at PD is basically to rest from the crossing over the Causeway and to be fresh when we drive up Fraser's Hill. The two nights/days at Melaka are for us to do some shopping.
The highlight of our holiday is our family sabbath up at Fraser's Hill.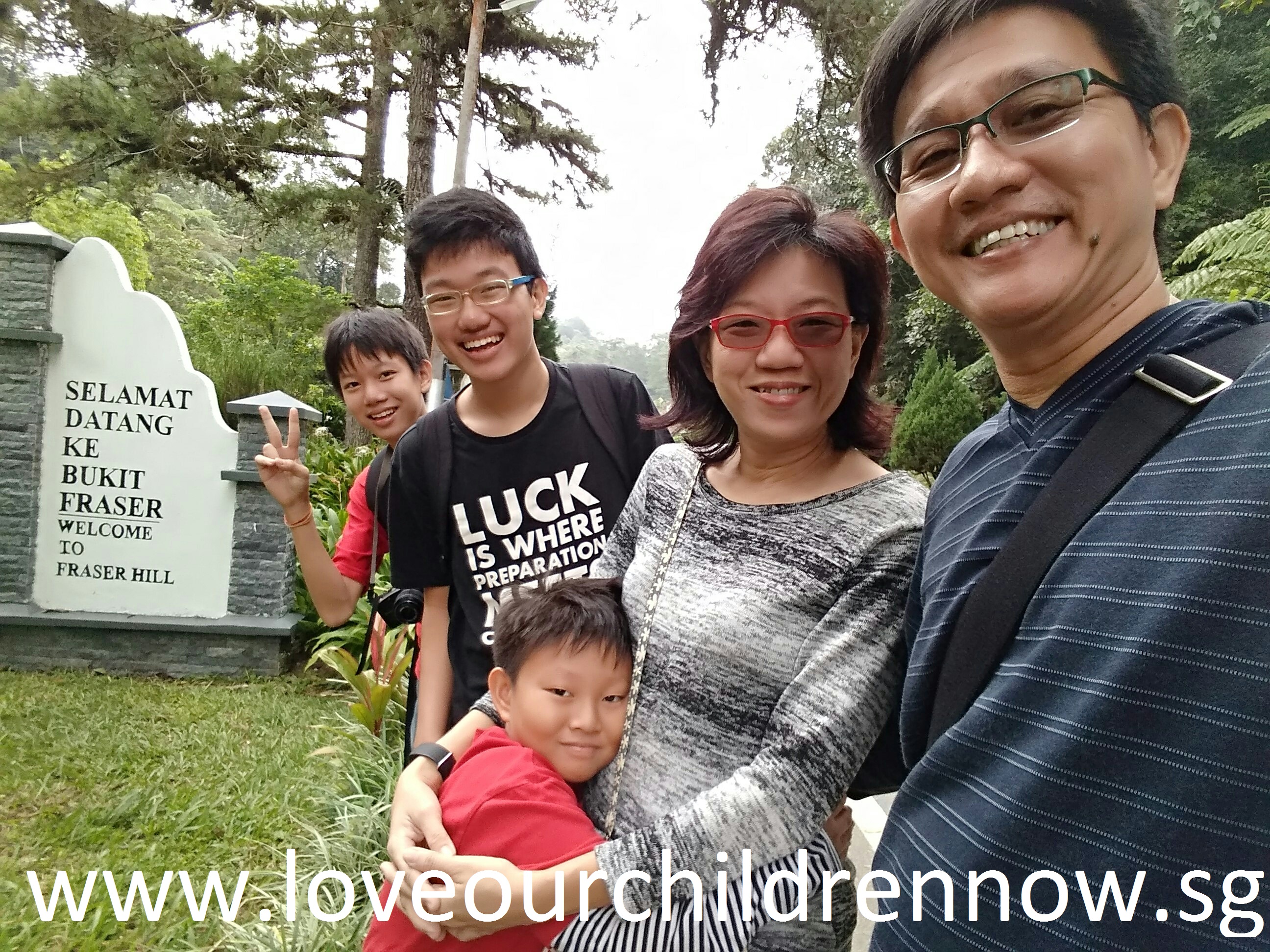 We reached Fraser's Hill close to 7pm (We made a detour to Sekinchan in the morning and drove up the hill after lunch).
Here are the 5 reasons why we loved our family sabbath at Fraser's Hill:-
Reason number 1 – Meals were delicious, efficient and effortless.
We had full-board the whole time we were there – breakfast, lunch and dinner. After the first day, we settled on having Chinese food for lunch and Western food for dinner. Breakfast was at 8:30am, lunch at 1pm and dinner at 7pm. We held hands to say grace each time we ate.  We read a passage of scripture at breakfast and discussed it. We listened to music, talked and joked at every meal time.
Reason number 2 – We watched a movie and played board-games every day.
We incorporated a movie and board-games in our daily routine. We did those when it rained (at times it stormed) in the afternoons and when it was cold and dark at night.
Reason number 3 – We had a Family Time every day.
We reviewed the year. We got the children to give feedback to Edmund and myself as parents. We sang praise songs and Christmas songs. We discussed the family routines and Edmund explained to the children the purpose behind all the rules and routines.
We spent about an hour a day on this (no photos for this segment…)
Reason number 4 – We went out for an "excursion" every day
Day 1 – We walked down to the well-known Clock Tower at Fraser's Hill, explored the surrounding areas and played at the playground.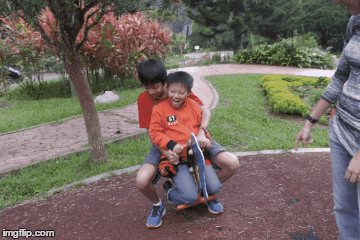 Day 2 – We drove around and bought a pair of binoculars from a shop at Shahzan's Inn. Then we drove down to the Paddocks.
Day 3 – We went to Allan's Waters and spent the whole morning there.
Day 4 – We spent the morning indoors and drove around Fraser's Hill after lunch. It was a bad idea to do it on a Sunday! It was so crowded, but we were glad to see that Fraser's Hill had a bustling weekend economy. Many people actually camped outdoors under pavillions and had BBQ parties! We rounded off our drive with hot chocolate at a tea house.
Later in the night, that being our last night at Fraser's Hill, we went out for a walk after dinner, armed with two torch-lights. It was really dark and thrilling. A house nearby had a campfire going but we didn't go near.
Reason number five – Singapore House was a great place to be at
It was in a beautiful setting.
We could play outside.
We could play inside (not just boardgames…) and we had the whole place to ourselves.
Besides all these family activities, we had our books (Elkan was reading "Truth about Trump" and "Piercing the Darkness"; I was reading "What good is God?"; Edmund was reading "God and political justice" and "All about space"), Elias had his phone (to watch movies on) and Samuel played with a little transformer toy which we bought at a souvenir shop.
Edmund and I have come to really enjoy this sabbatical type of holiday, where we take things slowly and have so much time together. It was very relaxing and restful. By God's grace, we hope to do this every year.
Information & Tips!
Here are some information for those who are interested in visiting Fraser's Hill.
Singapore House
You can book it via the Aloha website. It is open to the public although Singapore civil servants get priority – earlier booking and cheaper rates.
Rooms 2 & 3 are on the right of the house (if you are facing in). Rooms 1 & 4 are on the left.
We booked Rooms 2 & 3 which can be connected via the bathrooms. Room 2 was a bigger room with a bigger toilet area – the toilet area was separate from the sink/bath area. Room 3 was a smaller room with smaller toilet. I saw a baby cot in Room 2.
A maximum of 3 adults are allowed in each Room (Children aged 12 & below are exempted).
Towels (which were changed everyday) and a bar of soap are provided. For everything else, bring your own.
There is a hot water flask in each bedroom.
Meals (at Singapore House)
Full board costs RM42 per adult and RM30 per child.
Laundry
We borrowed the washing machine and dryer at Singapore House. We did not see any Laundromat/Laundry services at Fraser's Hill.
The Paddocks (prices may change)
Archery (10 arrows) costs RM9.
Blowpipe (6 pipes) costs RM6.50.
Horse Riding (1 round) costs RM9 per adult, RM6.50 per child, RM11 per adult and child.
Allan's Waters (prices may change)
Paddle Boat costs RM15 for 15 minutes.
Roller Orb costs RM7 for 10 minutes.
Each pack of fish food costs RM1.
Driving up/down Fraser's Hill
Try to drive with an empty stomach. We drove up to Fraser's Hill after lunch and that was not good (although thankfully nobody threw up). We drove down without breakfast.
Try not to drive after sunset – the roads are not lighted.