A litter at a time
Some time back I read the Straits Times article "The dirty truth about Singapore" by Han Fook Kwang.
Among other things, the writer talked about the civic-mindedness of the Taiwanese.  Apparently, they leave their litter in their pocket and "dispose of it when they get home so they can separate what can be recycled from the rest."
On 2 Jan 2013, another ST article, "Big parties…. and big army of cleaners too" reported that the cleanup at the Marina Bay Singapore Countdown 2013 carried on through the night to 11am the next day.
It was appalling.
Why have we allowed ourselves to reach this state?
When we went to New Zealand last December, we travelled in a Campervan.  The Government-run Conservation parks were spotless, despite the fact that there were so few rubbish bins (At one which we went to, I could not find a single bin – not even in the toilet).
The Kiwis (and the Taiwanese, and the Japanese) love their country so well.  We care so little for ours.
Why?
Everyday, I see litter around me.  Once in a while when indignation overwhelms me, I will go on a litter-picking spree.  After reading all these articles over the new year, I became so agitated, that I got Samuel to go on a litter-picking spree with me.
Beyond that, I decided to start a campaign called "A Litter at a time" – to encourage people to pick up just a piece of litter a day.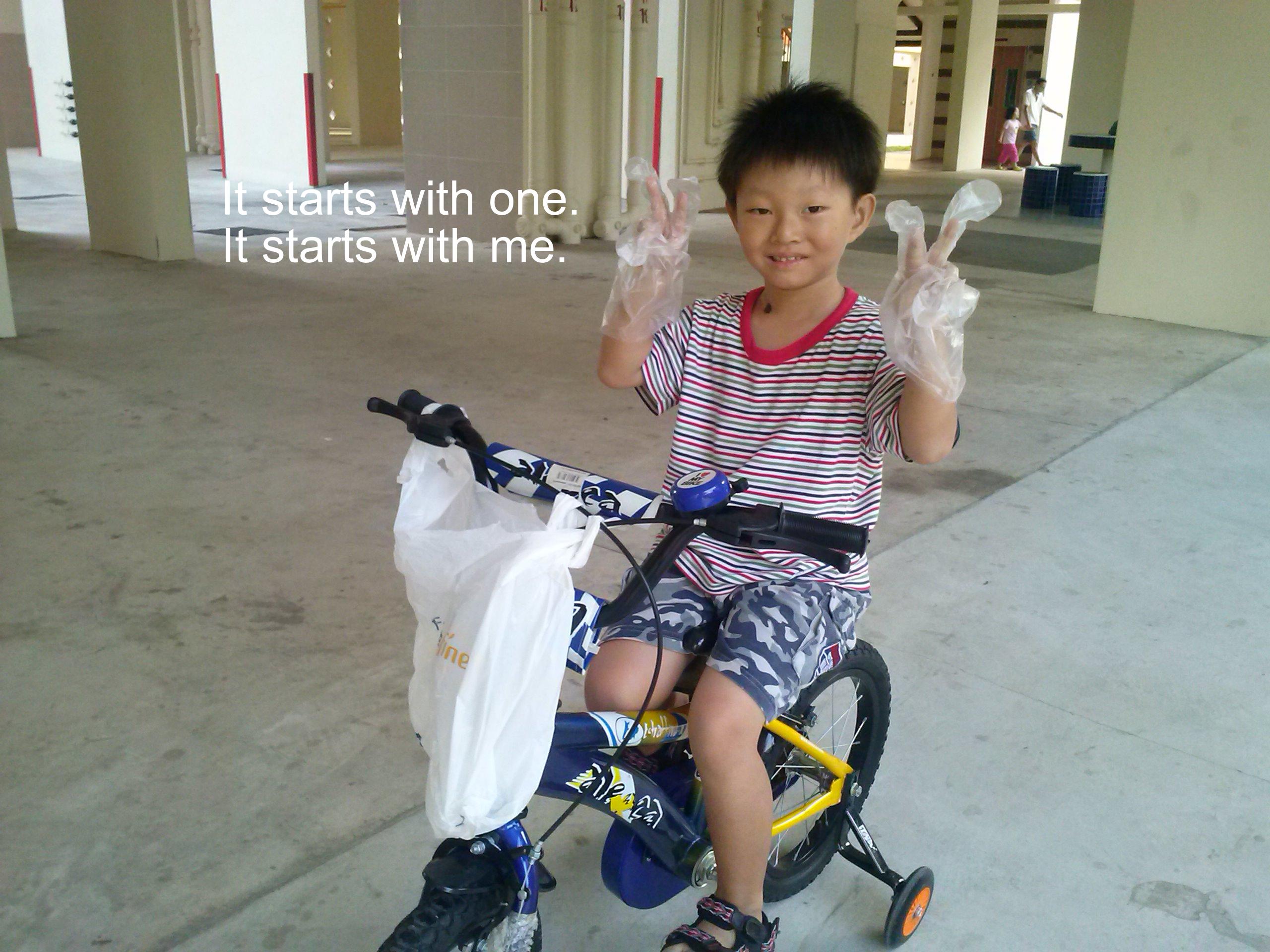 Since then, my boys and I have been going on regular clean-up exercises. We make it into something fun – like competing to pick up the most interesting piece of trash (socks, glue, pieces of glass), or the highest number of litter (51 cigarette butts), or the most amount of trash (measured by the estimated weight).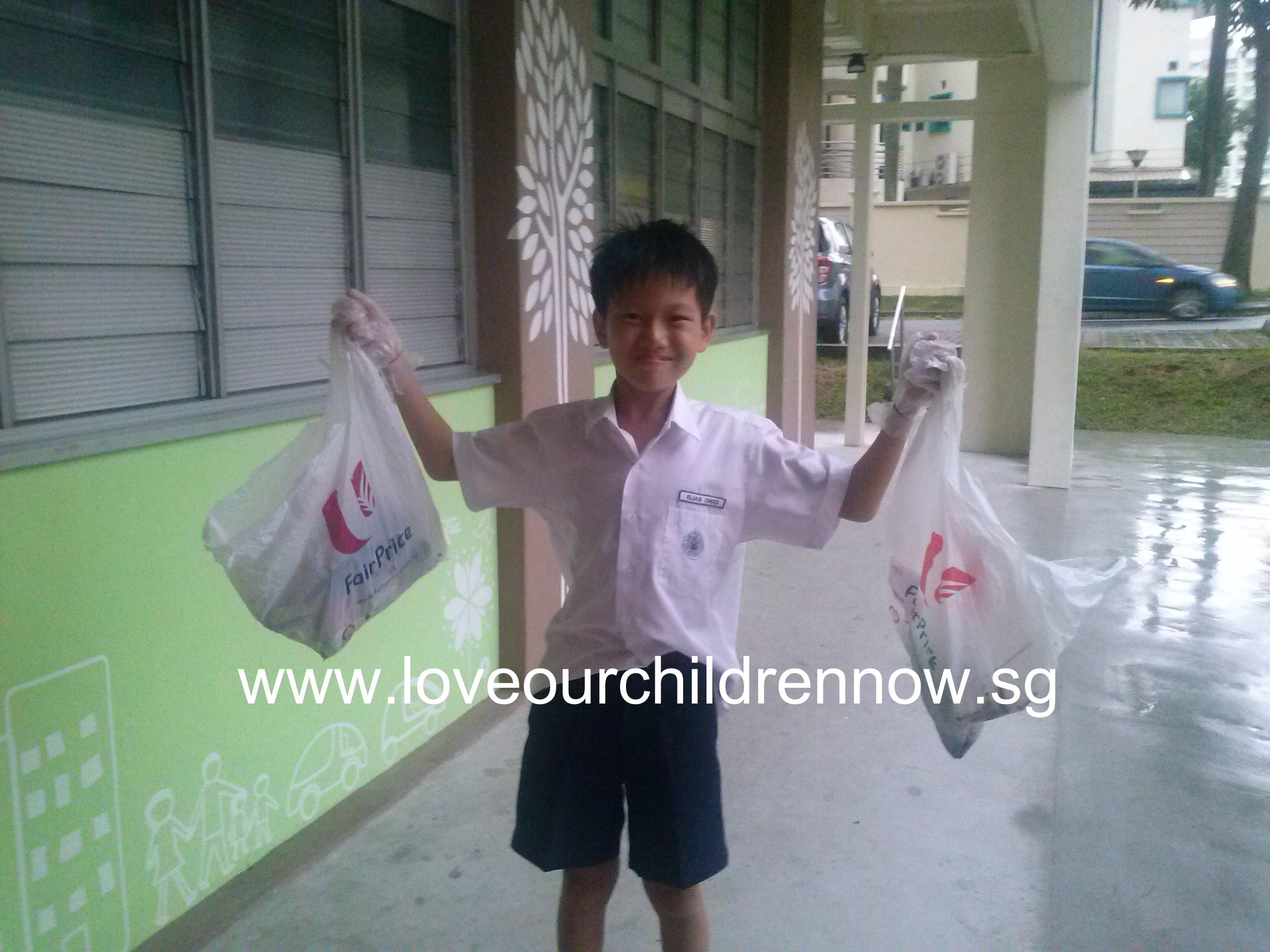 When I shared this idea with a friend, she said :"In the first place, don't litter". I told her :"There will always be people who will litter. What can help, is for people who will not litter, to just do a little bit more, to pick up litter".
So this is not an anti-littering campaign. It is a call for us to go the extra mile. To do that little bit more.
Yes, we did not create that mess.  But we can clean it up.  If this is something you think you can do, please visit my facebook page – "A Litter at a time" and pledge to pick up just a piece of litter a day.